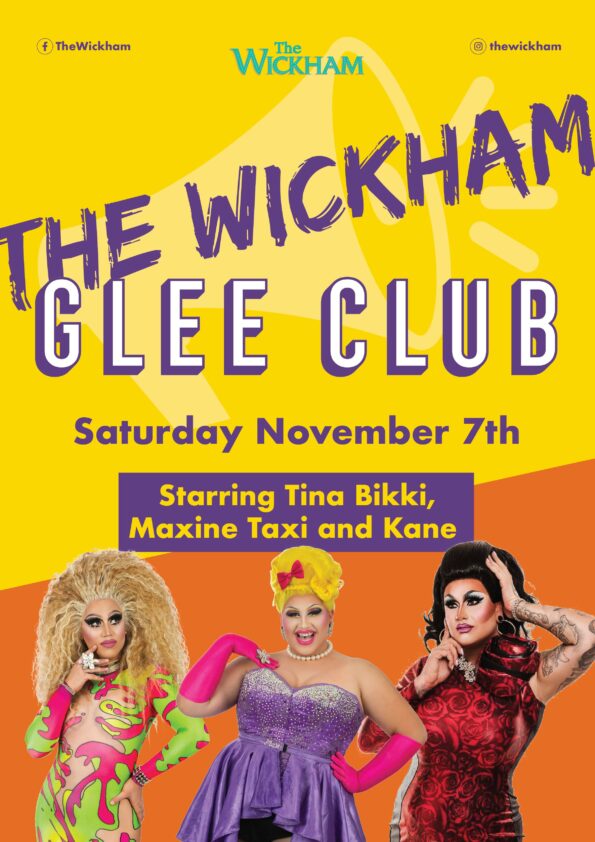 The Wickham Glee Club
07/11/2020
Every Saturday we'll be hosting a bevvie of beauties for some extravangant Drag production shows!
Sat 7th Nov will be Glee themed with the always fabulous Tina Bikki, Maxine Taxi and Kane!
Book your table to get a front row seat to some fabulous performances, games and a little bit of old fashioned campery!