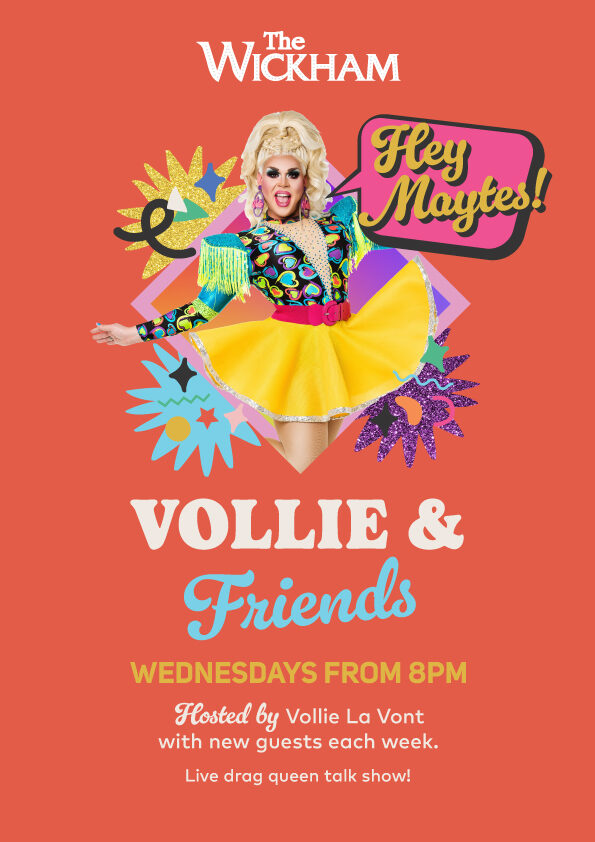 Vollie and Friends
Wednesday's from 8pm
Brisbane's favourite live talk show is back at The Wickham!
Hosted by Brisbane's queen of Queen's Vollie La Vont, each week will feature a variety of fabulous new guests from all walks of life, from drag icons, musicians, charity crusaders and creatives, all with a side of cheeky games and fabulous performances!
What's On:
NOV 29
DEC 06
DEC 13
Miss Synthetique
Miz Minge
DEC 20
Mandy Moobs
Spencer Street
Yana Michelle
Book your table for dinner and a oh so fabulous show!